Staff
Delivering First-Class Knowledge, Planning & Service to Help YOU Achieve YOUR Financial Goals
With nearly 75 years of combined experience in the financial services industry, and with Northwestern Mutual, you can be assured the team at Roach McIntyre & Associates will provide a high level of professionalism for you and your planning needs. Our team has a strong commitment to client relations. We work efficiently and consistently to ensure you have the assistance you need to make your vision a reality.
If you have questions regarding the planning process, products and accounts available, or would like to schedule time to meet with an advisor, please let us know. A member of the Roach McIntyre & Associates team will respond promptly.
---
EXISTING CLIENTS: Did you know you can view your insurance and investment account values online? Did you know you can set "paperless" preferences and make ISA payments online? Head over to https://nmc.northwesternmutual.com/, where you have the ability to create a complete financial picture all in one place - the Financial Dashboard. There, you will have access to account aggregation and budgeting tools to develop and maintain a comprehensive financial plan.
---
* While every member of our team is equipped to handle numerous issues, each member does have areas of specialized focus. Those specialties are noted in the individual bios.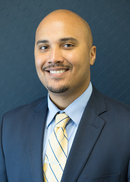 Joshua S. McGhee
Joshua McGhee specializes in:
Client Relations & Service
Inforce Ledgers & Risk Proposals
Calendar & Records Maintenance
Management of Special Events
Joshua McGhee is the newest member of Roach McIntyre & Associates, joining us in September 2016.  He previously served as a Financial Representative with Northwestern Mutual and is well versed on the company, products, and processes.  A native of Columbus, Josh completed his undergraduate studies at Columbus State.  He currently holds a Life and Health license with the State of Ohio. 
As manager of our client services division, Josh is the first point of contact for the team. 
Josh enjoys music and dancing, as well as spending ample time with his family. He resides in Pickerington, Ohio, with his wife, Jenny, and their two young daughters. 
Please contact Josh to:
Schedule meetings and conference calls
Request changes to insurance policies (life, disability and long-term care)
Facilitate changes to billing accounts or assistance in making premium payments
Obtain values or duplicate statements
Ask general service questions concerning insurance, annuities & investments
Acquire details, RSVP, or ask questions concerning events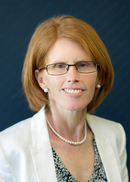 Stephanie A. Spencer
Director of Operations
Office 614-221-5287

Stephanie specializes in:
Brokerage Accounts
Variable Contracts (Life and Annuities)
Insurance Policies (Life, Disability and Long-Term Care)
Client Relations for Applications & New Policies/Accounts
Stephanie Spencer joined us in July 2011, with an already established background in the financial services industry.  In addition to her state insurance licensing, Stephanie also maintains Series 6, 63, and 7 securities licenses.  She is an Associate Wealth Management Advisor and serves as Director of Operations for Roach McIntyre & Associates. 
Steph attended the Ohio State University, earning a degree in Agriculture.  She enjoys spending time with her family and is a regular participant in biathlons and marathons.  Stephanie currently resides in Hilliard, Ohio, with her husband, Mark, and three children.
Please contact Steph to:
Facilitate completion of applications & service documents
Obtain assistance in scheduling insurance exams
Receive status on pending applications
Report details of outstanding application requirements
Acquire information for brokerage, non-advisory, investment accounts
Initiate trades in your investment account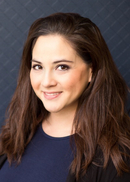 Danyelle N. Carr
Chief Operations Officer
Office 614-857-4285

Danyelle Carr specializes in:
Financial Plan Analysis
Legacy & Values-Based Plans
Signature Investment Services
Advisory Plans & Amendements
Events & Marketing
Associate Wealth Management Advisor, Danyelle Carr, has been part of the Northwestern Mutual family since November 2001.  She has climbed the career ladder and is currently the Chief Operations Officer for Roach McIntyre & Associates, LLC.  With over 15 years of experience in financial services, and with Northwestern Mutual, she brings a wealth of knowledge to the team.  
Earning her undergraduate degree, in business, from Ohio Dominican University, Danyelle graduated at the top of her class and as a member of the International Honor Society.  She possesses  an life, health and annuities license with the State of Ohio.  She also holds FINRA Series 7 and Series 63 securities licenses. 
Danyelle and her husband, Bill, reside in Blacklick, Ohio with their young two children.  She enjoys writing, reading, and volunteering in her children's classrooms and for her son's soccer team.  Danyelle is passionate about raising brain cancer awareness, a cause made personal after her mother's diagnosis in 2006.
Please contact Danyelle to:
Review financials & data for personal and/or retirement analysis
Report assumptions & goals for values-based/Legacy plans
Facilitate completion of advisory applications & service documents
Discuss your advisory investment accounts
Request portfolio & investment reports or proposals
Obtain cost basis information, or to provide details for research